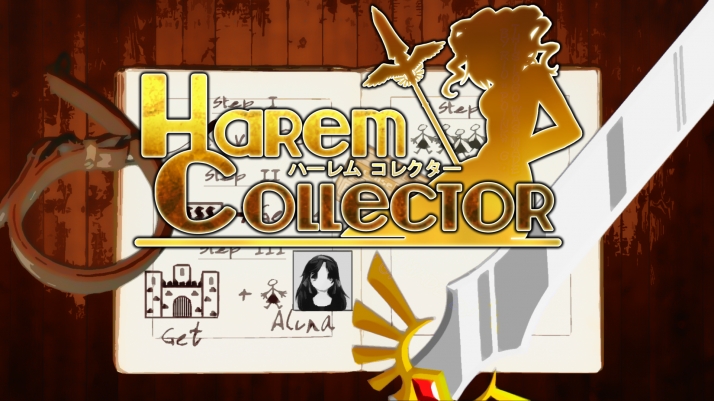 Harem Collector
Harem Collector v0.49.3- The ARCANE Update!
---
Version 0.49.3 is live, this update is the ARCANE update, we have Kyrie's Love Quest to go along with Mikomi Hokina's amazing cosplay of the lovely Kyrie, who won Iron Waifu 2020, a new quest in the Ancient Mysteries questline, as well as a new elf shopkeeper, Jalila. We also have a bunch of AWESOME new music.
Changes in v0.49 include:
-A new ancient mysteries quest, where a terrible spirits stalks Professor Hanelore's students. Can you make Hanelore and Antimbits work together long enough to find a solution?
-Kyrie's Love Quest is now available! Join her, Gui and Silas as they hit the town for a drinking party of epic proportions!
-Jalila, the elf village shopgirl, is now partially implemented.
-Four new music tracks, the Undead combat theme "Heterovania", the Criminal combat theme "Criminal Scummies", the new Mountain dungeon theme "Call of the Mound" and the new boss fight theme "Chaotic Whatever, Bitch"!
-Some new NPC sprites were added to the Elf Village.
-A whole ton of new "harem" chats!
-The first version of the new opening menu screen is now implemented!
Files
HaremCollector_v0.49.3 ARCANE.exe
513 MB
Jan 14, 2021
HaremCollector_v0.49.3 ARCANE (lite).zip
173 MB
Jan 14, 2021