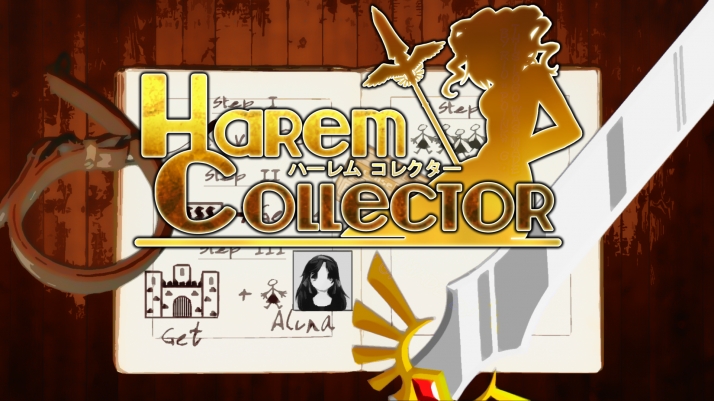 Harem Collector
Well, folks, round 2 of Iron Waifu started yesterday, and we have eliminated one half of the contestants in this years Iron Waifu Tournament.
On Day 1 we had the tsundere archer Bronwyn, vs the genderbent swordswoman, Gargan, and Bronwyn won by quite a bit
On Day 2, our westcastle shopkeep, disgraced noble Natya beat out the lovely tanned farmer (and resident cook of the northmarket manor, Penelope.
On Day 3, we had our former priestess elf Nerys up against our now understandable animist from the moon kingdom, former shrine maiden Chimei in the first tie of the tournament, and the tiebreaker vote went to Chimei!
On Day 4 we had the newest addition to the harem Hanelore Egaris, a sexy teacher from the southport university, vs Randi our resident masochistic maid in Eastfort, but the mashocist maid was the one handing out the spankings that day, and disciplined the sexy teacher with a commanding 10 vote lead
On Day 5 our...bathing challenged and lead loving alchemist Jonagold Apple went head to head with Serade, the lovely MILF shopkeeper in eastfort, winning with a 12 point LEAD (lead, lead get it?)
On Day 6, Yeon and Miri duked it out in a surprisingly close battle, with sleepy bunny Miri nearly putting Yeon's dreams of being Iron Waifu right to bed, but our delinquent white mage saved it at the last minute and proceeds on in the tournament
On Day 7 We have one of the twin maids, Lilac, up against our main shop girl Florine. Florine had an uphill battle from the get go, and just could not do it, leaving Lilac to clean house with a 16 point lead.
On Day 8. The unrelenting bounty hunter gunslinger Elaiya had a VERY close shootout with Jalila, our blood elven shopkeep in the elven village, but despite the name, it was elaiya who drew first between them, and won the match to proceed on!
On Day 9, childhood friend Raina went up against the other twin maid, Violet, the thicc spearwoman put the purple haired maid in her place in her quest to become Iron waifu, preventing Violet from joining her sister in round 2.
On Day 10, Sexy Demoness Bell the Bane proved to be Queen Melfi's bane, beating the disgraced queen handily.
On Day 11, mountain goddess of the north marshalled her cult against creepy westcastle maid renfeld, and the one who eats fish narrowly beat the one who eats bugs in a nailbiter of a round won at the last second.
On Day 12 we had doll to doll combat with Doll, the submissive Warden up against pandora the clockwork maid of the southport manor, and Doll won by 10 votes, that has gotta grind Pandora's gears.
On Day 13: Ensemble Darkhorse and master swordswoman and trainer Brigandine STOMPED Clementine, the esteemed and noble alchemist, in the most one sided battle in the tournament with a 45 point lead.
On Day 14, the hero's little sister, empowered by the goddess of love and passion, went up against Ino our pint sized enchanter, and Meline knocked Ino out of the tournament....maybe she will have a chance when she is older?
On Day 15 The ghost knight Eulania who gives Hero the awesome Phantom Knight class (which got buffed and reworked recently a few patches ago) went up against the owner of the Tin Dog, Shally, and shally didnt stand a ghost of a change, with Eulania winning by 27 points
On Day 16, the final round of round 1, elf MILF Meiriona went head to head with our personal idol and songstress diadira, and the Elf MILF showed she still has what it takes to win a fight , winning, 44 to 26
Come join our Forum to vote
Current Standing
What is Iron Waifu?
Every May a single-elimination tournament plays out where fans of Harem Collector are invited to vote for which characters from the game they like best. The contest takes place over all of May, with the final match happening on May 31st. The character who wins gets a dedicated game update in their honour the following autumn, and gets boosted in the art completion order.
How do I participate?
Register for an account and vote every day!
Wait a second! My favourite character isn't even on here!
Therese, Alina, Quinta, Larelle, and Kyrie are all previous winners of Iron Waifu and have already received dedicated updates.
If another girl is your favourite... apologies to all the genie fans out there.