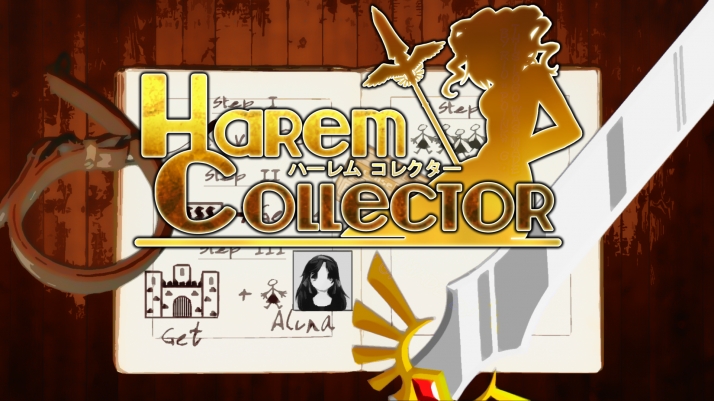 Harem Collector
Harem Collector v0.47.6- The RETURN Update!
---
Version 0.47.6 is live, and in this update is the RETURN update, in which we get ANOTHER new quest in the Save the elves storyline, and a bunch of updated art and new vignettes.
Also stay tuned, because HC is going to have a professional Cosplayer, Mikomi Hokina, cosplaying Kyrie from the game soon!
Changes in v0.47 include:

-A new quest in the Save the Elves plotline, where you once again must uncover the mysteries of the late Count Corgan's manor. Begin this quest by visiting Meiriona after completing the Dragon Graveyard.
-A number of new sex scenes with updated art, including Chimei's picnic scene, Meline's introduction scene, Meline's footjob, and Meline and Larelle's blowjob scene.
-New Sex a la Carte for Diadira and Yeon.
-New Vignette for Doll and Elaiya if you've heard all their currently existing banters.
-Chimei's sprite has been updated.
-The "harem" chats can not be toggles between random and a menu in the options.
-A bunch of new harem chats for Bell, Ino, and Lilac at minimum.
-Elaiya was reworked, and now her skill trainer can be accessed earlier and cannot be permanently missed.
Files
HaremCollector_v0.47.6 RETURN.exe
424 MB
Aug 23, 2020
HaremCollector_v0.47.6 RETURN (lite).zip
84 MB
Aug 23, 2020