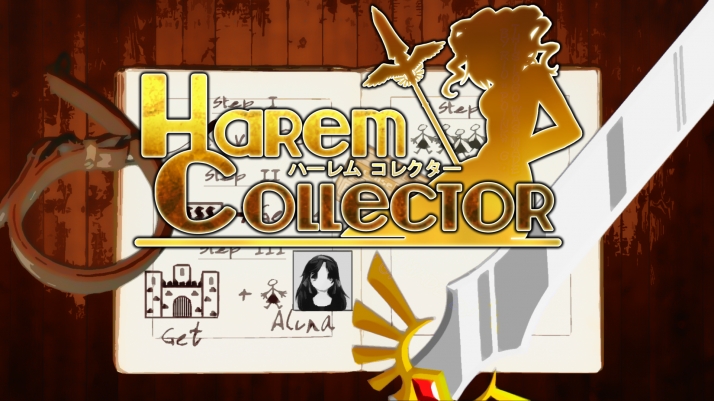 Harem Collector
Harem Collector v0.28 is out!
---
Hey folks, hope you're all ready because we've got a new release of Harem Collector out! Feel free to download it on our page and check out the changes here! Also please be aware that if you've already downloaded the full game during a 0.27 or 0.28 release that you can download the smaller update only zip file to update your game quicker! Just download, extract, and follow the instructions inside!
First up, for those of you who're curious this year's Iron Waifu tournament has concluded with Alina Agart winning! You can expect to see her new love quest as well as a few other rewards in the 0.30 release coming this September so look forward to it! I'm especially looking forward to seeing what our new arist SacB0y (NSFW warning!) has to offer her! Some of their work on Nerys can already be seen in the new release, here's a little preview for those of you curious:
As well, while we were kinda busy with Iron Waifu last month to talk about the new quest we had planned a lot, a few details were talked about. You're going to need to get Nerys and ascend the guild ranks to try out this new quest, but if the feedback we've been getting is anything to go by it's certainly going to be worth it!
Finally, while those are the major content updates, we do have a few quality of life updates on top of all of that! The first was discussed in more depth last month, but the save menu is getting redone to display more information and to include a new auto-save feature that should help out to prevent people from having to start their game from scratch! The other general improvement is the new encyclopedia while it's currently just limited to equipment, it goes a long way to help players make informed choices about their equipment so make sure to talk to Kyrie about 'Research' when you get a chance!
That about wraps it up for this update, we hope that you all have fun, see you all next month for the mid-release devlog!
Files
HaremCollector_v0.28.8.exe (Full game)
477 MB
Jun 02, 2017
HaremCollector_v0.28.8 (update only).zip
149 MB
Jun 02, 2017