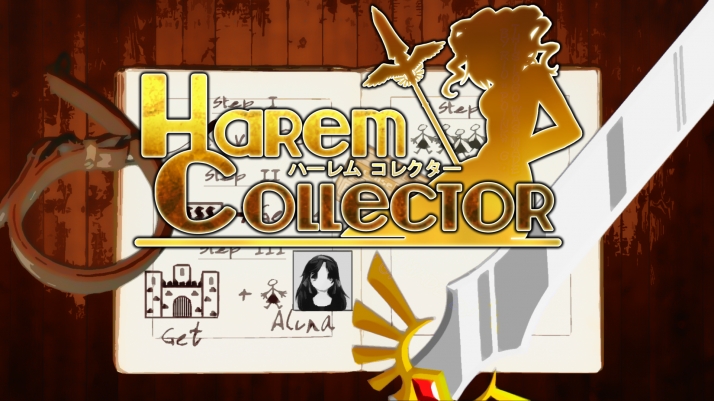 Harem Collector
Version 0.41.4 is live, and in this update one of HC's Major storylines has concluded and you gain a new harem member, HC's first proper monstergirl! The next update will conclude another of HC's major storylines!
Changes in this version:
-Two brand-new quests where you finally get to deal with two of Harem Collector's biggest antagonists, once and for all!
-A new harem girl can be captured and sent to your dungeon, representing the first true monstergirl to appear in the harem in HC, with a brand new sex scene to boot!
-Kobolds spotted on the streets and fields of the Middle Kingdom, terrorizing residents! Check out your random daily quest for more information!
-There are now two additional ways to acquire the Philosopher's Stone if you've managed to miss it before or can't afford it.
-The trophy traders can now process multiple trophies at a time to ease your gift-giving plan!
-A new merchant has opened up in the Westcastle to sell you statues to help you express your devotion in your home decor, be it to the Angels, Demons, or whatever else!
-A whole bunch of new art for Larelle's dungeon scenes, Therese's vacation scene, plus a whole new scene with Therese!
-New text-only scenes for Bronwyn and Raina!
-New music and sprite art from Clara and Kumiho!
-And like always, bug fixes and bug fixes and bug fixes!

Files
HaremCollector_v0.41.4 SHOWDOWN.exe
526 MB
Aug 21, 2019
HaremCollector_v0.41.4 SHOWDOWN (Lite).zip
188 MB
Aug 21, 2019